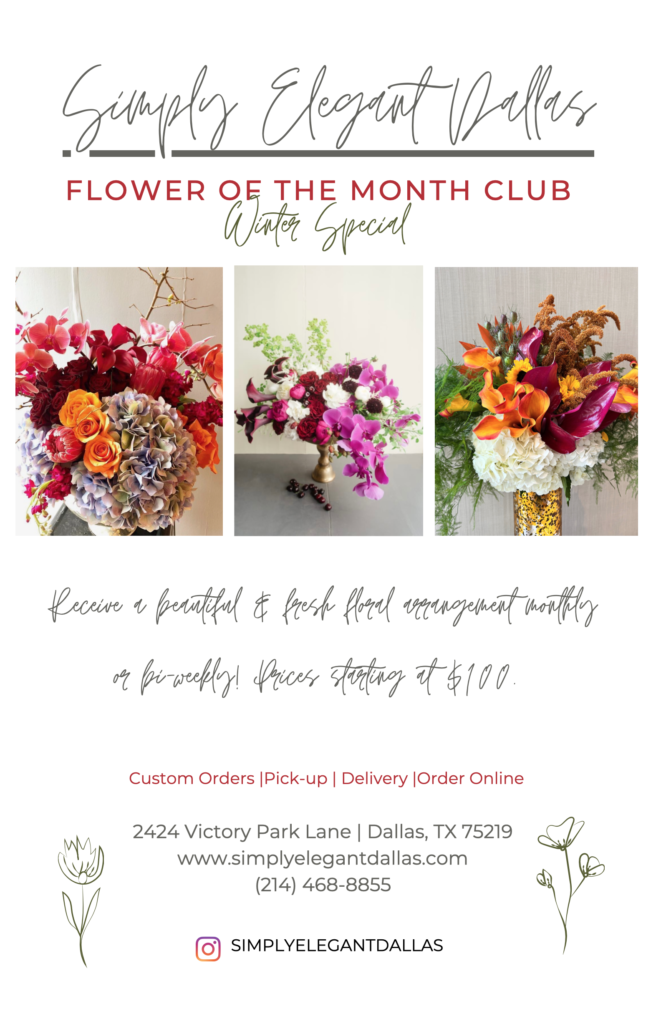 We now offer a monthly floral service!
Join The Flower Of The Month Club and receive a gorgeous floral arrangement delivered to your front door! Perfect for yourself or as a fabulous gift! The gorgeous arrangement will be filled with the freshest flowers that include seasonal florals.
Please call the shop at 214.468.8855 if you are interested. We will have your membership starting in no time.
Deliveries are only available on the second week of the month.